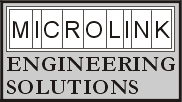 Link Your Serial Laboratory Instrument to a PC-Based System over RS-232, RS-485 or Modbus
---
COMIML lets you read and control almost any serial device connected to the PC's COM port and communicating over RS-232, RS-422, RS-485 or Modbus. These include such diverse equipment as electronic balances used in a laboratory, GPS receivers used in the field and data loggers used in process plant. The COMIML driver reads data from the COM port, and passes it to the Windmill logging, charting and DDE Panel programs. You can also use other Windows software, like Excel or Access, to display and analyse the data in real-time.
Features
Free, lifetime, technical support.
Very easy to set up
No programming required
Integrate up to 10 serial devices into one system
Includes the Windmill logging, charting, DDE Panel and output control applications
Send commands to the device and extract data from its replies.
For instruments sending messages in ASCII or binary
For equipment communicating over RS-232, RS-422, RS-485 and Modbus
Can control up to 10 devices at once
No more typing data into spreadsheets - save time and eliminate errors
For serial instruments that continually send data and those that need prompting
Quickly identify and correct errors
Control the state of the PC's COM port output lines
See the state of the COM port input lines
Full hypertext Help files
Up to 38400 baud
For Windows 7 64-bit and 32-bit, Vista, XP and earlier operating systems.
---
No Programming Required
Simply select your communication settings or type your instrument's commands: no need for any programming.
---
What sort of Instruments can you Read with COMIML?
COMIML can control both those serial devices that continuously output messages, and those that require commands before supplying data. With a flexible approach to building command strings, and parsing the received data strings to extract data values, the majority of analytical instruments are supported. These include GPS, sonar, gyro compasses, motion sensors, , gas analysers, pH transmitters, power meters, data loggers, titrators, particle analysers, conductivity meters and laboratory scales.
You have the freedom to mix and match equipment from many different manufacturers in many combinations. For example, serial devices from A&D, Anton Paar, Ashtec, Bruël & Kjær, Datel, Datataker, Ecom, Edge Tech, Electro Industries, Fisher, Furuno, Garmin, Horiba, Mettler Toledo, Motorola, Molyteck, Newmar, Nu-Metrics, Omnistar, Omron, Orion, Parallax, Paroscientific, Patton, Phytron, Quantum Logic, Quest Scientific, Sartorius, Siemens, Telegan, Telemecanique, Texas Instruments, Transcell and TTi have all been handled by Windmill. Many channels of data can be accepted from each instrument.
---
Free Technical Support for Life
Our software is so easy to use we offer free technical support for life. If you have a question the first places to look are in the program's Help file or our FAQ. If you don't find the answer there then fill in our technical support form, fax us on +44 (0)161 833 2190 or call us on +44 (0)161 833 2782 (9 to 5 GMT or BST).
Download COMIML and comDebug Leaflet
You can download the COMIML leaflet in pdf format.
For best quality but large file download comiml.pdf
For lower quality pictures but small file download comiml2.pdf.
---
Cost
---
---


Copyright Biodata Ltd 1997
10 Stocks Street, Manchester, M8 8QG, UK
Tel: +44 161-834 6688
Fax: +44 161-833 2190
E-mail: info@microlink.co.uk
By JS