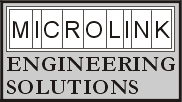 About Biodata
---
Biodata is a British company established in 1973. We make a range of data acquisition and control products, which we call Microlink. The company was set up by, amongst others, Dr Graham Collins and Dr Brian Osborne who are still with Biodata. Then we were linking laboratory equipment to micro-computers. Today the company provides a complete systems building service for industry and laboratory, incorporating personal computers and Windows software.
In 1990 we achieved ISO 9001 (EN29001) certification. This covers all aspects of our business and helps ensure that we can repair, re-create or modify any system we manufacture.
The Microlink system has developed in response to users' ever widening data acquisition and control problems. Many projects, if they are to perform as originally intended, require specialised items of hardware: to interface a special transducer or to switch signals with unusual characteristics for instance. As we design and build the measurement hardware we are able to provide an excellent design modification service and, importantly, to provide continuing after-sales support for these design modifications. Typically minor, low cost, changes to hardware can have a dramatic effect on the productivity of systems, meeting requirements rather than changing them.
You can read our terms and conditions here.
---
---





Copyright

Biodata Ltd

1995-

10 Stocks Street

,

Manchester

,

M8 8QG

,

UK

Tel:

+44 161-834 6688

Fax:

+44 161-833 2190

Email:

info@microlink.co.uk

By JS