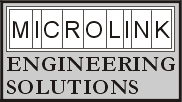 Download Software Demos, Send for Free Literature, Contact Us
Contact Us | Download or Send for Free Literature | Download Free Software
---
You can contact us at
Biodata Ltd, 10 Stocks Street, Manchester, M8 8QG, UK
Tel: +44 161-834 6688
Fax: +44 161-833 2190
E-mail: info@microlink.co.uk

---
To receive free literature please fill in this form. Alternatively contact the systems integrator nearest you. If you experience any difficulties with the form please email your response to info@microlink.co.uk. All information is confidential and won't be passed to any third parties. (If you prefer you can download our catalogue, and some of our leaflets, in pdf format.)
---
Instead of sending for printed copies of our catalogue, you can download the appropriate chapters in pdf format. To view the pdf document click the link as normal. To save the document right-click the link and select Save Link As (Netscape) or Save Target As (Internet Explorer).
Download the application stories (287 KB) (See also the application stories on the web site.)
Download the Microlink 3000 GPIB, RS232, RS485 and Ethernet chapter (2324 KB)
You can also download these leaflets.
---
ComDebug lets you communicate with almost any RS232, RS422, RS485, Modbus or TCP/IP device. What's more, it's free to Monitor newsletter subscribers! The software's extensive trouble-shooting capabilities make it ideal for solving comms problems, or for quickly checking that you can communicate with your instrument before starting to automatically acquire data. The new version lets you enter and display data in Hexadecimal, ASCII or binary format; works with Windows 8, as well as other versions of Windows; and can log data to disk from your serial instrument: laboratory balance, GPS receiver, multimeter, etc.
Subscribe to Monitor and receive ComDebug for free.
---
Download Two Free Software Demos for Windows
Download a free demonstration of Streamer high speed data acquisition software, or Windmill low speed data acquisition and control software. Select either strdemo.exe (360k), or wmldemo.exe (593K), and save to disk. For more details see the Streamer demo page or the Windmill demo page.
---
---

Copyright
Biodata Ltd
1997