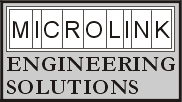 Software: Windmill Graphics
---
Create process mimics and virtual instruments with Windmill Graphics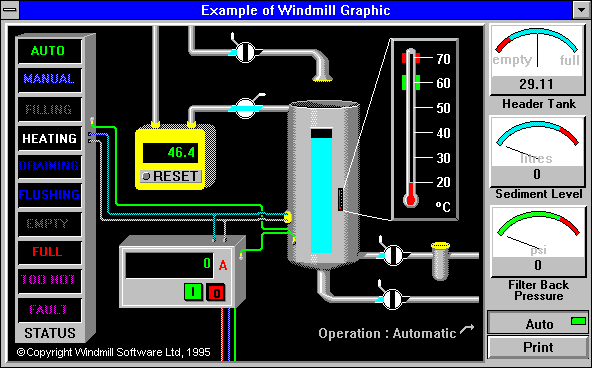 Create process mimics and virtual instruments with Windmill Graphics
This optional module of the Windmill software suite has
Alarm indication on all inputs
Dynamic bar graphs
Analogue meters
Changing icons, showing two alternative states
Time and date labels
Analogue, digital and DDE control buttons
No programming required
Protected Run mode
You can quickly create bar charts, wiring diagrams, process mimics or other customised layouts by
Painting a screen background and saving it as a bitmap file. You could use, say, Windows Paint to do this.
Loading the bitmap into Graphics and double-clicking the mouse where you want live text or graphics to appear.
Choosing the type of live item you want and setting its properties through dialogue boxes.
Switching to Run mode.
Adding Graphics to an existing Windmill system costs £195. You can buy Graphics from us, or on-line from Windmill's on-line shop.
You can download a free Windmill Graphics demo. Choose wmldemo.exe and save to disk.
---