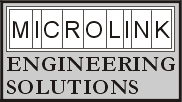 Link Your Serial Laboratory Instrument to a PC-Based System over RS232
---
New: New version of serial driver, which runs under Windows 8 and earlier,
now available at the introductory price of just £50!
More details are at Windmill Software's data acquisition catalogue.
---
Almost any laboratory instrument with an RS232 serial port can be incorporated into a computerised measurement system with the Windmill LabIML driver.
LabIML is a universal driver for remote instruments that send or accept ASCII messages. It automatically passes data from the instrument to Windows logging and charting software. The system can involve both your laboratory instrument and specialist data acquisition and control hardware. So, for example, you could show a reading of weight obtained from an electronic balance on the same Excel spreadsheet as a temperature measured with a thermocouple.
---
Supports most Instruments
LabIML supports both those instruments that continuously output data values as though to a printer, and those that require a command message each time data values are needed.
With a flexible approach to building command strings, and parsing the received data strings to extract data values, the majority of analytical instruments are supported.
---
Mix and Match Equipment
You have the freedom to mix and match equipment from many different manufacturers in many combinations. Multiple channels of data can be accepted from each instrument. For example wind speed, wind direction, air temperature, sulphur dioxide concentration and carbon monoxide concentration may all be measured from one pollution monitoring station.
---
Connect up to 32 Instruments
You can plug your instrument straight into the built-in COM port of your computer. However, if you have more instruments than COM ports, you may need an 8-port serial card. Four of these cards can be installed in your PC at once; so you can interface 32 serial instruments into one system.
LabIML has been used successfully with instruments from Bruël & Kjær, Datel, Mettler, Sartorius, Siemens, West Instruments and many other manufacturers.
---
Cost
Windmill Software have now made version 4.3 of LabIML free to their newsletter subscribers. See the RS232 software page of their web site for details. You can buy Version 7 of the Windmill serial driver (called COMIML) for just £50 from Windmill Software'sdata acquisition catalogue.
---
---


Last revised January 2001
Copyright Biodata Ltd 1997
10 Stocks Street, Manchester, M8 8QG, UK
Tel: +44 161-834 6688
Fax: +44 161-833 2190
E-mail: info@microlink.co.uk
By JS