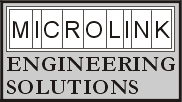 Alarm Logger Manual
---
March 2004, WM.AL-6.0
Alarm Logger now has more logging options. For full details see the on-line Help, select allog6.zip and save to disk.
---
July 97, WM.AL-3.0
Alarm Logger is now ideal for Ethernet networks. It comprises 3 programs: Alarm Setup, Alarm Monitor and Alarm Viewer, which may run on the same, or on distant, computers. For more details you can download the Help files for the three Alarm Logger applications. Select alarm.zip and save to disk. (To speed up downloading, the Help files have been compressed into a zip file, which you will need to decompress using a program such as PKZIP.) If you would like a non-zipped version of the Help please send us an Email.
---
March 96, WM.AL-2.1
The Windmill Alarm Logger program has several new features.
Option to delay before flagging an alarm
Option to disable individual alarms (useful when servicing equipment)
Can play a different audio message (a wavefile) for each alarm through a sound card
Displays a help message on how to deal with each alarm
Autodialling - alerts engineers to alarms by telephone
Passwords for people acknowledging alarms
---
---