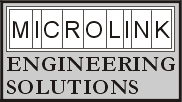 Video Turnstile User Manual
---
Video Turnstile counts people entering and leaving premises. It can also count pedestrians outside and passengers on public transport.

Download the Video Turnstile Manual in pdf format.
Pdf format allows documents to be transferred electronically and viewed on many platforms. An Adobe Acrobat Reader is required to utilise these files, a free copy of which is available from Adobe's site. To view the pdf document click the link as normal. To save the document right-click the link and select Save Link As (Netscape) or Save Target As (Internet Explorer).
---
June 2007, VT-2.04
Chapter 3, Sending Instructions to the Video Turnstile Units
The new version of the software has more options for fine-tuning your system for each doorway, thus improving accuracy.

---
May 2007, VT-2.03
Chapter 2, Installing Video Turnstile
We've added a section on checking the camera connections and video picture.
Chapter 4, Collecting and Displaying Counts
New programs are now included to display live data.
Chapter 5, Using VT Tally
Notes on the new VT Tally system.
---
August 2006, VT-2.02
Chapter 2, Installing Video Turnstile
We've added more information to the section on installing Ethernet and Wi-Fi systems.
Chapter 3, Sending Instructions to the Video Turnstile Units
The VT Setup software has been upgraded and now helps you check the counting accuracy and makes suggestions on the most appropriate settings for your application.
---
November 2005, VT-2.0
Chapter 3, Sending Instructions to the Video Turnstile Units
New software has been introduced to configure the Video Turnstile units. Many operations that previously had to be done with hardware switches etc, are now available through the VT Setp software.
---
November 2004, VT-1.5
Section 2.1, Camera Positioning
Lens focal length of 6 mm enables a floor to camera height of 3.5 to 4.5 metres.
Section 2.3, Connections
New notes on powering the Microlink 800 RS232-RS485 adaptor.
Section 3.2.1, Using Windmill ConfIML
The ConfIML program has been simplified, removing some of the installation steps.
Section 4.5, Tips on Connecting RS485 Units
When connecting thee LVT units over RS485, try to start with a local connection from your PC. More tips on installing with RS485 are given.
---
July 2004, VT-1.4
Section 2.3, Connections
LTV to ML800 Adaptor connections included.
Chapters 3 and 4
The software has been made much easier to use and so Chapters 3 and 4 have been merged into one.
---
May 2004, VT-1.3
Section 2.1.3, Fine Tuning Camera Placement in Corridors
More information is given on installing cameras across corridors and wide entrances.
---
January 2004, VT-1.2
Section 3.4, Using Windmill Setup800
The options to change the ON and OFF times are not relevant for use with VideoTurnstile and should not be changed. Default values are: ON time 50, OFF time 50.
---
December 2003, VT-1.1
Section 2.2, Rear Panel Switches
Switch 8 now sets the detector for the picture format from the camera. Two frame rates are used for different camera types: 60 frames per second for NTSC (or EIA for monochrome), and 50 frames per second for PAL (or CCIR for monochrome). The switch adjusts the parameters in the detector to cope with the different frame rates.


SW8 
UP:    PAL - 50 fps 
DOWN:  NTSC - 60 fps

---
---


Copyright Biodata Ltd 2004
10 Stocks Street, Manchester, M8 8QG, UK
Tel: +44 161-834 6688
Fax: +44 161-833 2190
E-mail: support@microlink.co.uk