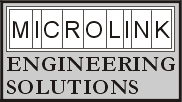 Windmill with Microlink 75x Hardware Manual
---
February 2003, WM75x-1.0
New Manual which briefly describes how to use the Microlink 75x USB Series with the Windmill software. It is available in pdf format as a chapter in the Microlink 751 Manual and the Microlink 752 Manual.

Download the Microlink 751 Manual in pdf format (428 KB)


Download the Microlink 752 Manual in pdf format (752 KB)

Pdf format allows documents to be transferred electronically and viewed on many platforms. An Adobe Acrobat Reader is required to utilise these files, a free copy of which is available from Adobe's site. To view the pdf document click the link as normal. To save the document right-click the link and select Save Link As (Netscape) or Save Target As (Internet Explorer).
---
---