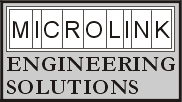 New Products from Biodata
---
pH monitoring over Ethernet and Internet, with digital I/O, counting and temperature, level, flow, voltage, etc measurement.
Data logging, control and real-time data acquisition for Ethernet and Internet.
Versatile data logger: analogue,digital, counting, control and energy management.
Adds pH monitoring to the Microlink 751 unit. Measure pH through the USB port on your computer.
---
---

Copyright
Biodata Ltd
1996
10 Stocks Street, Manchester, M8 8QG, UK
Tel: +44 161-834 6688
Fax: +44 161-833 2190
Email: info@microlink.co.uk
Last revised: 12 August 2012