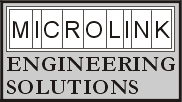 Products: Software
---
Waveform Capture Software for Windows
The new version of Wavedisk in Windows captures data from Ethernet units and data acquisition cards that plug into your PC. Its features include:
Remote data capture with Ethernet units - ideal for harsh environments.
Speeds of up to 1 MHz on 4 channels simultaneously.
Automatically scans the hardware and builds a default configuration file.
Easy editing of the default configuration file: saving libraries of files for future use.
Set analogue input channel names.
Set input ranges individually for each channel.
Set how often all enabled channels are sampled.
Set the time between sampling each channel.
Set whether data collection is triggered when you press a button, or when an external event occurs.
Set how much data to collect before data collection is triggered (pre- and post-trigger data).
Set whether to use timings from the PC or from an external clock.
Copy settings to other channels.
Automatically start other equipment.
Save data in a choice of 4 file formats: twos complement (binary) for compactness, ASCII for use in most applications, Famos - optimised for the Famos data analysis package and Replay - optimised for Windmill Software's Replay and ReView packages.
No programming needed: all settings set through simple dialogue boxes.
Runs under Windows 3.11, Windows 95, Windows 98 and Windows NT.
DOS version available.
Wavedisk costs £1495 when supplied with a PC plug-in card, or £1995 when supplied with an Ethernet unit.
---
---

Copyright
Biodata Ltd
1997
10 Stocks Street, Manchester, M8 8QG, UK
Tel: +44 161-834 6688
Fax: +44 161-833 2190
E-mail:
info@microlink.co.uk
http://www.microlink.co.uk/