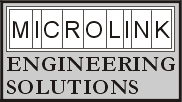 Software: Windmill Test-Seq
---
Test-Seq interprets a file of commands and controls a test rig accordingly. It can send commands and data to other Windows programs, or directly to the hardware inputs and outputs. The command, or test sequence file is a text file which you can easily create in a text editor or word processor.
Some typical Test-Seq operations
Monitor channels for alarms.
Perform PID control.
Display a dialogue box that lets the operator select the next action.
Wait until a value from an input channel complies with that specified, for example Wait Temperature > 20.
Change channel attributes, for example change the units of a temperature channel from Celsius to Fahrenheit, or the range of a voltage channel from ± 10 volts to 0-10 millivolts.
Open a new file to log data every hour, day or week.
Ramp output values up and down.
Test-Seq is an add-on to the Windmill suite, which offers logging, charting, hardware set-up, netDDE and process mimics. Other add-ons are available. Windmill runs under Microsoft Windows.
---
---