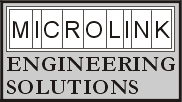 Microlink 826 Utility Meter Monitoring Unit User Manual
---
February 2003, 826-1.3
The Microlink 826 logs data from utility meters - sending the consumption readings to a central PC running Windows. It lets you monitor demand in real-time and identify patterns of use of electricity, gas, water, etc.
Instructions on downloading the consumption readings via a modem have been added to the Manual.

Download the Microlink 826 Manual in pdf format (439 KB)
Pdf format allows documents to be transferred electronically and viewed on many platforms. An Adobe Acrobat Reader is required to utilise these files, a free copy of which is available from Adobe's site. To view the pdf document click the link as normal. To save the document right-click the link and select Save Link As (Netscape) or Save Target As (Internet Explorer).
October 2002, 826-1.2
The 826 units have been improved and can now count up to 224 (16 777 216). Plus, many more units can be incorporated into one system. The Manual has been updated accordingly.
---
---