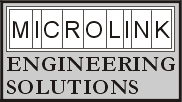 Biodata's Technical Support Service
---
We provide free, lifetime, technical support for all our systems. Contact us on:
Tel: +44 161-834 6688
Fax: +44 161-833 2190
E-mail: support@microlink.co.uk
We'll need the following information.
What type of hardware and software do you have?
What is the serial number of your software? Look at the distribution disk labels or the About box of the Help menu.
What were you trying to do when the problem occurred?
What steps did you take immediately before the problem?
Did you get any error messages and what were they?
---
Post-Sales Services
We offer re-calibration services, extended warranties and the retention of critical system components in bonded stock. For more details see our Post-Sales Services page.
---
Here's a list of the latest software versions, and the newest hardware and software manual issues. There are also links to some of the recent manual updates, explaining just what has changed and letting you download Manuals and Help files for free. See also our Technical Notes section.
Note: some of these products are now obsolete: they remain included for those still using these items.
---
---


Copyright Biodata Ltd 1996
10 Stocks Street, Manchester, M8 8QG, UK
Tel: +44 161-834 6688
Fax: +44 161-833 2190
E-mail: support@microlink.co.uk